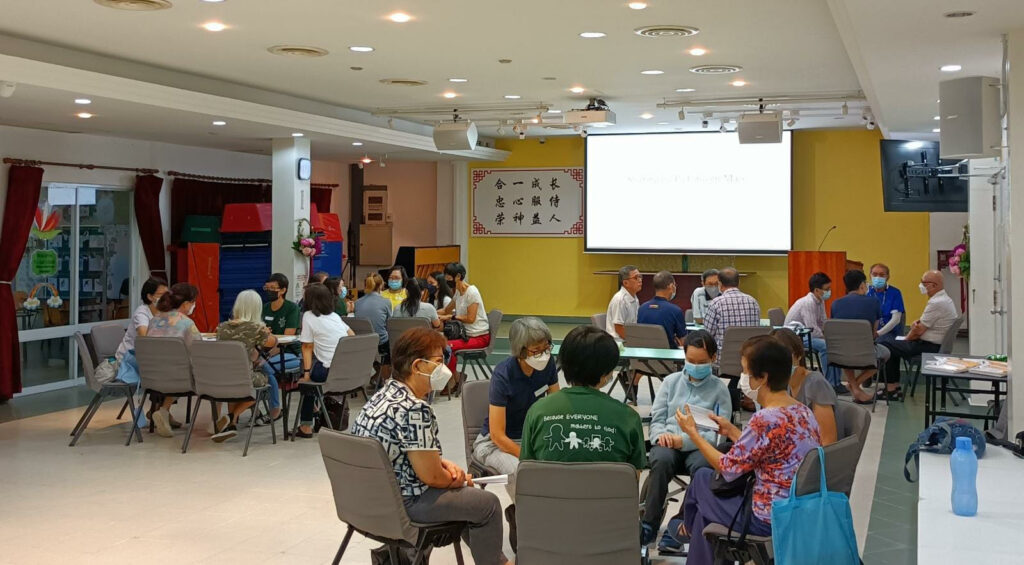 Caregivers' Gathering
Who's caring for me as I care for my child with special needs?
Can God see my struggles?
Does He even care?
Last August, we considered the Bible's response to these questions at our annual Jesus Club Caregivers' Event. Lincoln, one of the founders of Jesus Club Singapore, gave a talk from 1 Samuel 1.
We learnt that when Hannah was in deep anguish, she went to God in deep, fervent prayer. She knew that her God was the same God who heard the cries of his suffering people in Egypt and remembered them by acting to save them. And so, she cried out to God to remember her, trusting that God would hear her and act to save her.
God hasn't changed, and so, in times of distress and trouble, we too can cry out to God to remember us, trusting that God cares for us. He sees our struggles, he hears our prayers, and he has acted mightily to save us and secure for us an eternal future where there will be no more suffering and tears. And as we wait for that glorious future, we have the blessed assurance that God is with us, giving us grace enough for each day and strength enough for each trial.
---
Reflections
We asked Constance, Judith's mum, how she was encouraged by the event:
Would like to thank the Jesus Club team for providing this opportunity for us to meet up and connect with fellow parents. It was very uplifting for me to hear from other parents in my discussion group (Seow Geok, Supa and Lucy) how God watched over and provided for their needs as they care for their children all these years.
I was reminded that the Lord who has given us our children will provide what we need to take care of them. Hearing the burdens faced by other parents gave me the assurance that I am not alone. We all shared similar concerns regarding our children's future.
I am learning to trust God each step of the way, knowing that Our Trustworthy Almighty God "will keep in perfect peace all who trust in Him, all whose thoughts are fixed on Him!" (Isaiah 26:3). As we journey on, I thank God for this wonderful Jesus Club family to journey with and support us, making it a blessed journey.
Thank you, Jesus Club family!
Blessings, Constance