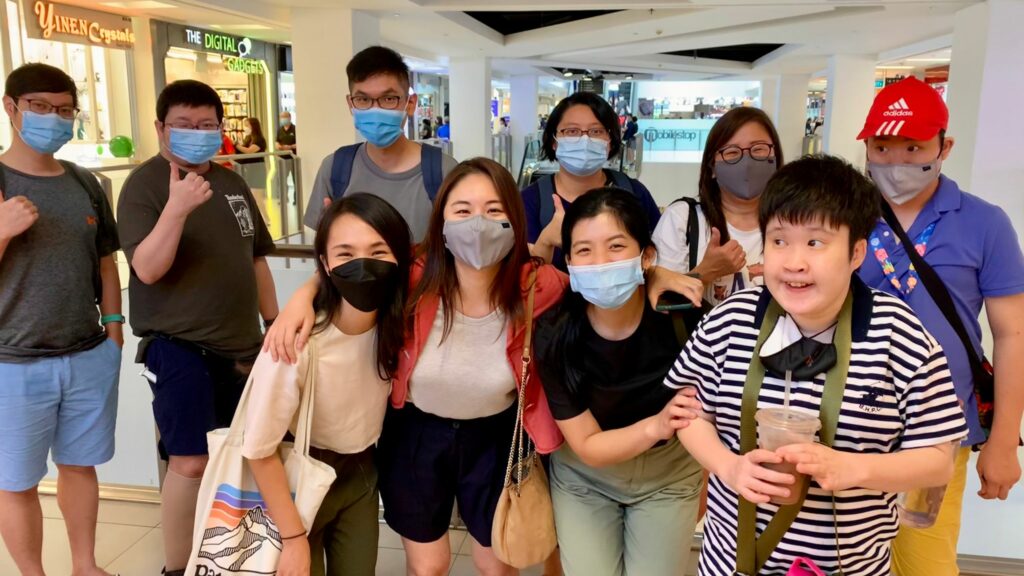 Jesus Club is a ministry for adults with intellectual disabilities (ID) who can no longer fit socially into the children and youth ministries in the church but who find the Bible teaching for adults too fast or difficult to understand.
---
Vision
Jesus Club seeks to be a community of God's people, with and without disabilities, who gather around his Word, share deep bonds of fellowship in Christ, and serve one another in love.
Mission
To teach the Bible clearly and faithfully so that every member can know God to the extent that he has enabled him/her.

To build a community of love for one another as family in Christ.
Goals
To use a range of pedagogical methods to help members learn and apply a big idea from the talks during each session.

To have activities and attitudes that build community.

To enable each member to serve according to his or her gifts.
---
Leadership

Jesus Club Singapore exists to resource our existing clubs and to plant more clubs in partnership with other churches. Each Jesus Club operates as a ministry of the local church.
Lincoln Mao is the pastor at Bethesda Christian Centre. He's involved in Jesus Club because everyone matters to God. He believes that God desires everyone, even those with special needs, to come to know Him as much as he has enabled them. At Jesus Club, he leads a small group, gives bible talks and plans games.
Grace Mao is on the staff team at Bethesda Christian Centre. She loves reading the Bible with her friends with special needs and hanging out with them. At Jesus Club, she leads a small group, gives Bible talks, and occasionally leads songs.
Fann Tay goes to Bethesda Frankel Estate Church. She works as a farmer at a local social enterprise. She is interested in all persons, and their diversity. She believes there is much we can learn from each other. At Jesus Club, she leads craft activities.
Hannah Ling works with youth at Hosanna Baptist Church. She believes God loves people with special needs and that they are a gift to the church. At Jesus Club, she leads a small group, gives bible talks and plays music.
Jessica Chow goes to Bethesda Church Bukit Arang. She is a public servant working with new technologies in the maritime sector. She loves Jesus Club because it reminds her of God's perfect wisdom and perfect love for all people, and how much we all need Him. In Jesus Club, she leads a small group and sometimes gives bible talks.
Yvonne Lee goes to Bethesda Church Bukit Arang. She works as a psychologist in MINDS. Over the last 6 years, Yvonne has become increasingly convicted that more than inclusion, 'good' behaviour and even 'quality of life', what people with special needs really need is the same as anyone else – the saving work of Jesus Christ for their sins. At Jesus Club, she gives Bible talks, leads a small group and occasionally plans games.
---
History
From 2009 to 2011, Grace volunteered at Jesus Club Gladesville when her family lived in Sydney. There, she experienced the joy of friendship and fellowship with persons with ID. She also saw how Jesus Club filled a 'gap' in many gospel-centred churches, where the Bible teaching is largely inaccessible to persons with ID.
After moving back to Singapore in 2012, she saw the same need to evangelise and disciple the growing number of persons with ID here. She and a few like-minded friends therefore started the first Jesus Club at Bethesda Church Bukit Arang in 2013.