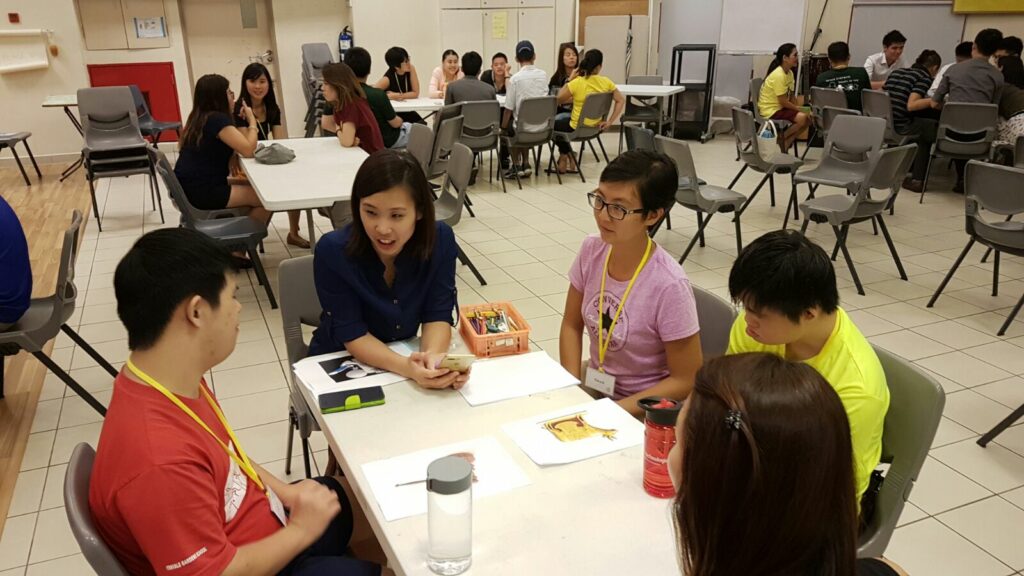 Volunteers
If you're a Christian with an interest in special needs ministry, we'd love for you to come and visit any one of the clubs and chat with a club coordinator before deciding whether or not to volunteer with us.
We do not require volunteers to have prior experience interacting with persons with special needs. We get to know our members the same way we'd get to know a family member with special needs.
Roles of Volunteers
Caring for group members
Facilitating group discussions
Preparing refreshments
Leading songs
Preparing a craft or game activity
Organising socials and birthdays
If you cannot commit regularly but would like to contribute with your resources or skills (e.g. photography, videography, graphic design, finance or any other skills), we'd love for you to get in touch with us at jesusclub.sg@gmail.com
---
Volunteer Profiles
Jesus Club would simply not be possible without the tireless commitment of our volunteers to love our members with special needs, especially by faithfully teaching them God's Word.
Two of our volunteers share how they first got started with Jesus Club and what it's like to be a volunteer.
Volunteer Profile: Jeslyn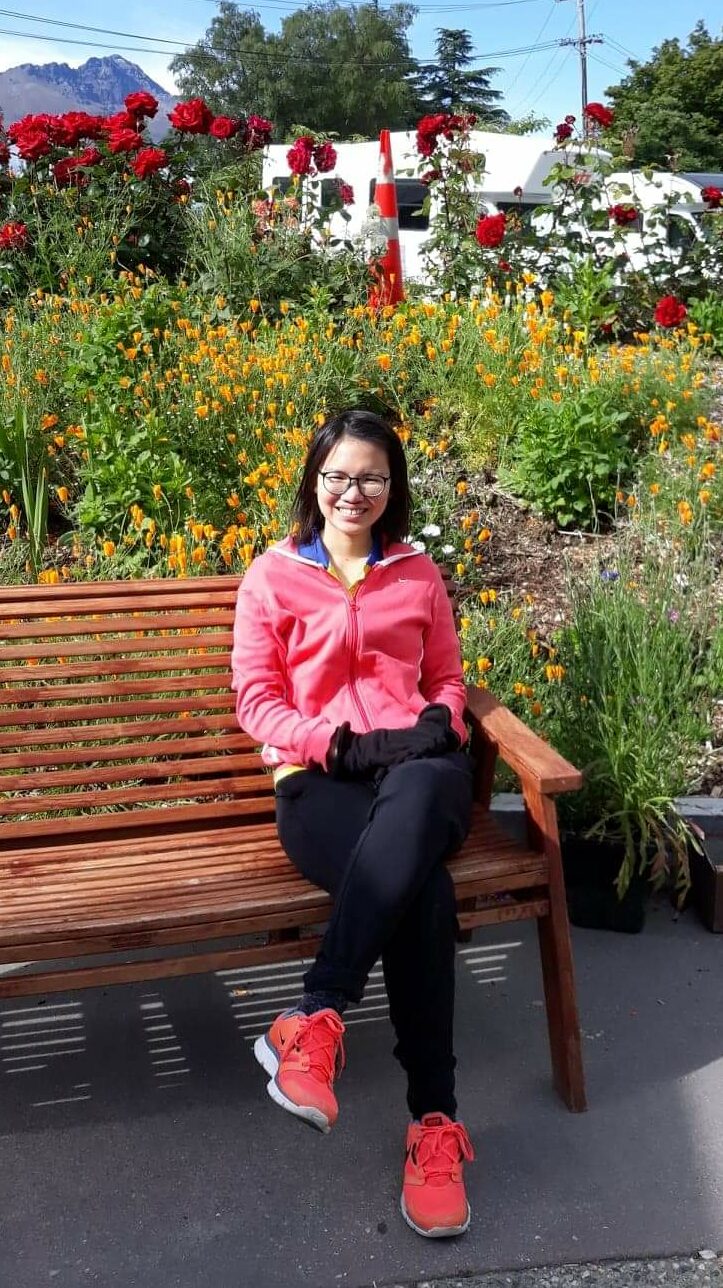 How did you first come to know about Jesus Club?
In 2019, I was looking for an opportunity to serve in church. At the same time, JC was recruiting volunteers for a social, which was a bowling event. Subsequently, I started attending the fortnightly sessions and that's how I've ended up here.
How long have you been serving with us?
It has been 2.5 years since I started serving with JC.
What do you do at Jesus Club?
At a typical JC session, I would engage the members by going through the Bible talk with them, sharing who Jesus is, and praying with them!
What do you love most about it?
I truly enjoy the Bible talks because God's Word is being taught with simple illustrations, which are helpful for my heart that is often prone to wander. The talks also remind me that the gospel is meant for everyone, and it truly has the power to transform a person's life!
What has God taught you through your friends at JC?
My friends at JC have inspired me to know and love Jesus more! They have shown me what it means to have childlike faith, and I'm often rebuked by my sinful thoughts thinking that I am 'serving' our members, but often, they are the ones serving me and teaching me to be more like Christ!
What's challenging about serving here?
It can be quite discouraging when members don't reply, or when they decide to reject the gospel. Please pray for me—that God will grant me a tireless zeal for the gospel, and to persevere in His work till the day of His glorious return!
---
Volunteer Profile: Shem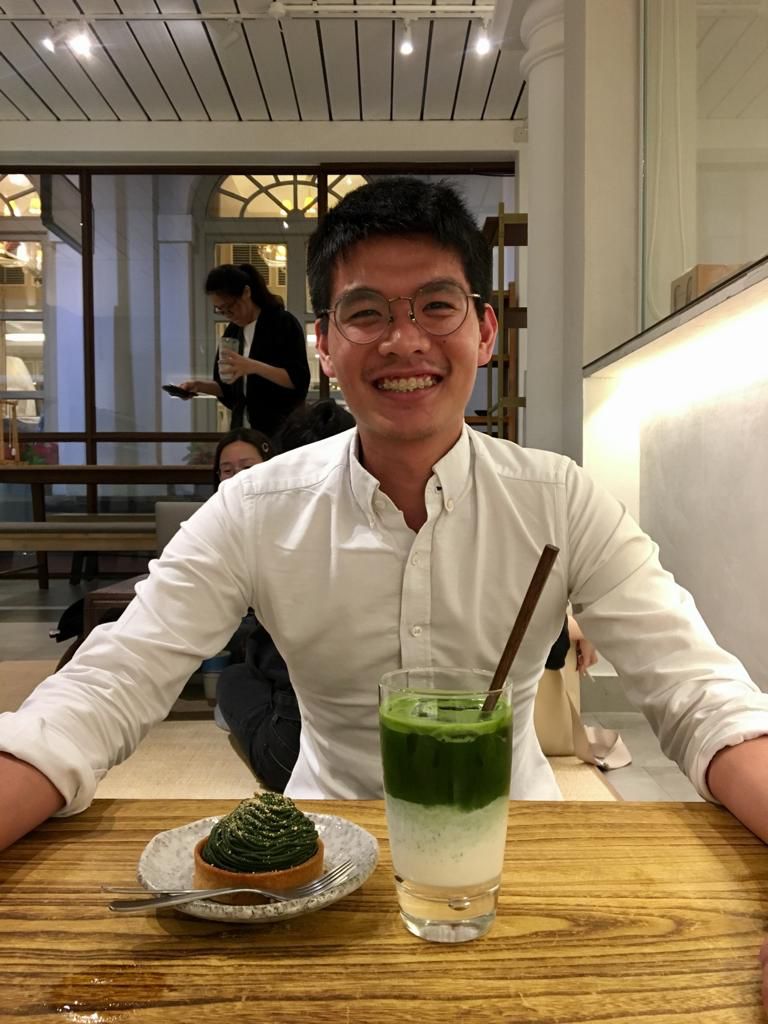 How did you first come to know about Jesus Club?
I first came to know about Jesus Club from my friends from church – Bethesda Church Bukit Arang (BA). Kevin and Jessica Chow invited me to check out Jesus Club, and I have been there ever since!
How long have you been serving in Jesus Club?
I joined Jesus Club in 2018, about a year after I joined BA!
What do you do at Jesus Club?
I serve as a small group leader at Jesus Club. As a group leader, we befriend our members at Jesus Club, go through Bible talks with them, and engage in fun arts & craft or games to reinforce the Bible message. Most importantly, we make our members feel at home! Occasionally, I also give Bible talks or chair our Jesus Club sessions.
What do you love most about it?
I really love our members and volunteers at Jesus Club. It brings me great joy to engage with our members, to see them grow in their understanding of the Bible and to grow in relationship with one another and with God.
I also love seeing how each one of our members has a special gift. For example, we have Ben who is always so cheerful and plays the piano for us every session, or Glen who always asks helpful questions to deepen our understanding of the Bible passage, or Gabriel who never fails to make us smile with his cheerful demeanour. The list goes on and on!
I am also very encouraged by our volunteers who put in so much time and effort, week-in and week-out, to teach the Bible to our members and to make them feel loved! My time at Jesus Club has really shown me that the church truly is a family, where every member plays a vital role in the advance of the gospel.
What has God taught you through your friends at Jesus Club?
God has taught me so much! I am always very encouraged by the kindness and sincerity of our friends. They have taught me how to be more loving, more patient, and more sincere in the way I do or say things. I have also learned so much from the parents of our friends at Jesus Club. They really are the most selfless and patient people that I have ever met and are great role models for me.
What's challenging about serving here?
I would say that the benefits outweigh the challenges! But sometimes it can be difficult to engage with our friends or to get them to focus on the Bible passage we are reading! At times, it is also hard for us to know if they understand what we are saying and that can be disheartening. In that situation, we need to rely on each other as volunteers, and know that it is God who does the work in our hearts. 😊
---
If you are interested to visit Jesus Club or volunteer with us, do email us at jesusclub.sg@gmail.com