All glory to God! On 5 July 2023, Leng Kwang Baptist Church (LKBC) launched its Jesus Club ministry after months of planning! 33 volunteers, caregivers, and friends with intellectual disabilities (ID) gathered for this wonderful occasion.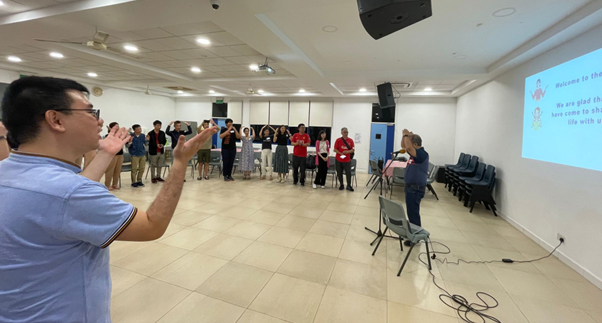 The evening began with songs of praise, enthusiastically led by Kim Heng. As we sang, everyone moved around and greeted one another with the signature Jesus Club Welcome high-five and fist-bump.
After this, Surya led an ice-breaker game where the members shared their name and favourite food (hint: most of it was yummy and not-so-healthy, but at least we'll know what to get for the next party spread!).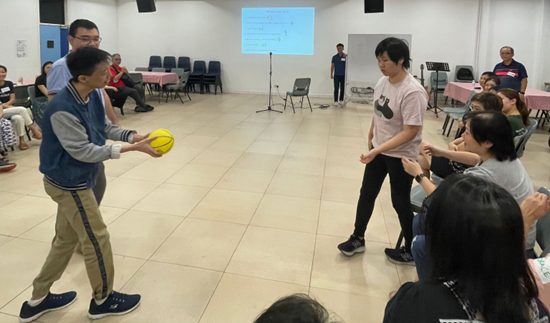 Pastor Augustus then gave the Bible talk from 1 Corinthians 12. It was a precious reminder that we can and should come to Jesus Club because we belong together, and we need one another. For some of the members and caregivers present, it was their first time ever hearing a message from the Bible.
"Just as a body, though one, has many parts, but all its many parts form one body, so it is with Christ.

The eye cannot say to the hand, "I don't need you!" And the head cannot say to the feet, "I don't need you!""

– Corinthians 12:12, 21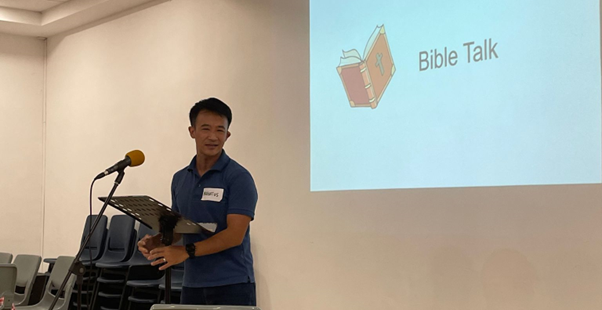 The evening ended with a delicious supper and good conversations. Many of the members and caregivers shared that they had a great time and expressed their desire to return for the next Jesus Club session – praise God!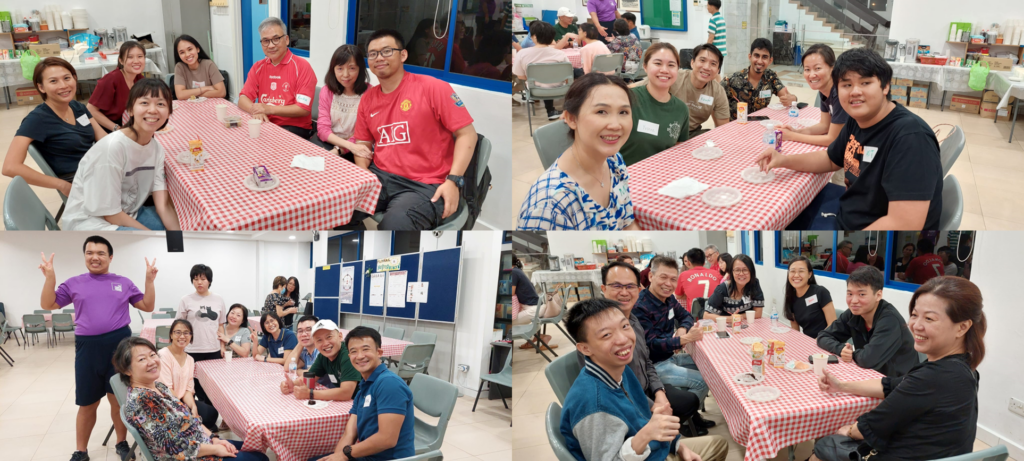 Please keep JC@LKBC in your prayers as they continue to gather every 1st and 3rd Wednesday of the month:
Thank God for bringing the launch of JC@LKBC to fruition after months of preparation by the leadership team and volunteers.
Pray that God will bring many adults with ID and their caregivers to hear His Word and know King Jesus through this ministry, especially those staying in the Central, South, and West parts of Singapore.
Pray for the members and volunteers at JC@LKBC to be a community of God's people gathered around His Word, sharing a deep bond of fellowship in Christ, and serving one another in love.
---